BBC Wiltshire http://www.bbc.co.uk/wiltshire/content/articles/2009/04/06/station_name_change_feature.shtml have started a new series called "Crossing Divides". This is where two people with opposing views on a particular subject have a meaningful conversation without resorting to throwing buns at one an other or coming to blows.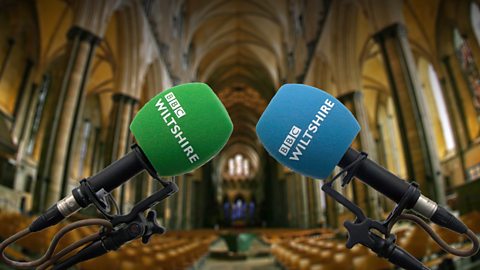 So! One Simon Banton of the "Say No to Tunnels" campaign
and I, sat quietly
in a room with Dan O'Brien the BBC's political journalist and with mic in place, we spoke to one an other for 39 minutes. This was edited down to the required 15 minutes for the program and aired last evening at 18.45. We both expressed our differing opinions with regard to the Stonehenge Project to put the A303 underground....my take on the whole thing, was of course the amount of traffic that diverts off the A303 in it's present state and into our village, making it a very dangerous place to live.....here is a link should you want to have a listen: https://www.bbc.co.uk/programmes/p070vg0f and it is the whole 15 minutes. Just slide the time indicator along to 2 hours 42 secs for the introduction.
On another front, STAG were a little concerned to hear on BBC Breakfast a week ago, that even local MPs did not now know from where the money would come for the tunnel
https://www.bbc.co.uk/iplayer/live/bbcone so we took the initiative to write to our contact at Highways England and she came up with this link:
https://www.highwaysmagazine.co.uk/MPs-want-clarity-over-Stonehenge-tunnel-and-Lower-Thames-Crossing/4732?fbclid=IwAR1xZ_wz_wBQQL14UEU-tjux5sJJGPEvJN0JXxTHpHgZ3cKUNFHL-ZjO_JY